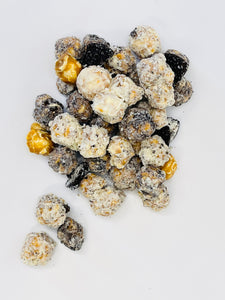 Cookies and Cream Belgian Chocolate Popcorn
$9.00
Mouth watering caramel popcorn covered in white Belgian chocolate tossed with Oreo cookies. 
Popcorn
Loved it! My first time ordering it. It was a success!!
Can't get enough !!
Everything is amazing.. always fresh and delicious… can't wait to order more.
Delicious
So yummy! Love it. Would definitely buy again.