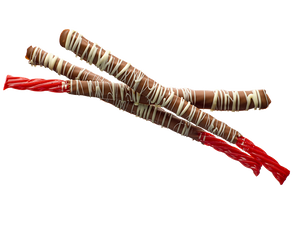 Chocolate Dipped Licorice
$8.00
3 Belgian chocolate dipped licorice.
FRESH!!
Obsessed! The licorice is so fresh and the chocolate is next level creamy good!!
Chocolate dipped licorice
I didnt get a chance to try....my boyfriend ate them all and he loved them.
We Loved It!
I ordered these for my wife before we went on a road trip. She loves eating licorice on the road. It was such a huge hit we wish we had ordered more! The chocolate was amazing!